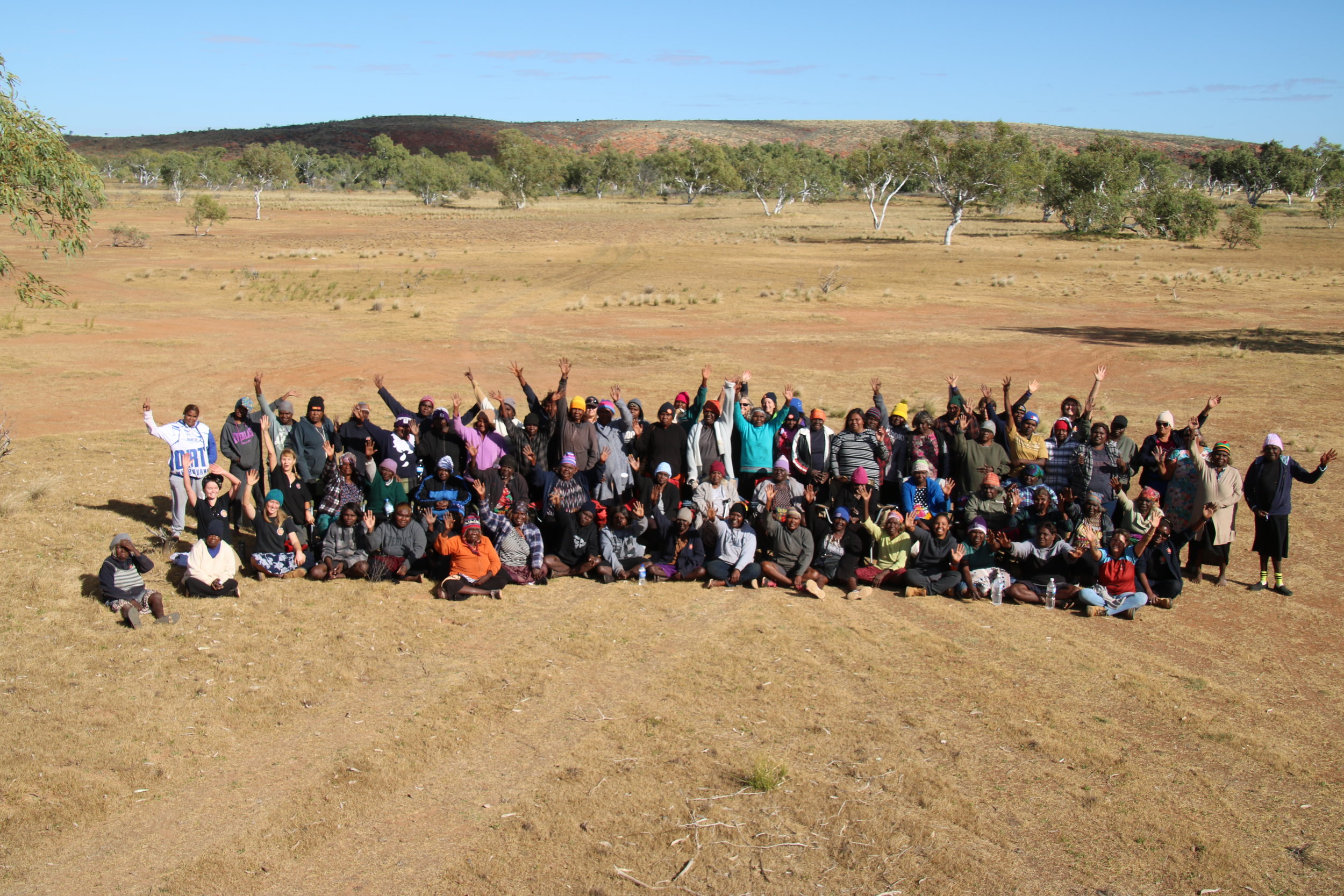 The Martu are the traditional owners of a large part of central Western Australia which extends from the Great Sandy Desert in the north to around Wiluna in the south. Across this country, Martu share a common law, culture and language.
The Martu were some of the last of Australia's Indigenous people to make contact with European Australians with many migrating from their desert lands into neighbouring pastoral stations and missions in the 1950s and 1960s. Sometimes this migration followed the Canning Stock Route north to the eastern Kimberley, or south to Wiluna and then east to Warakuna and Warburton.
Old people have first-hand experience of traditional life and have extensive traditional ecological knowledge of their country. This provides an important and time limited opportunity to preserve and transfer this knowledge before they pass away.
Like many Aboriginal people, Martu speak or understand numerous languages. For most Martu, even the children, English is a second or more language.
In 2002, the Martu were awarded native title rights to over 13.6 million hectares of the Western Desert which is referred to as the Martu native title determination. The determination stretches from the Percival Lakes in the north to south of Lake Disappointment, and from near Jigalong and Balfour Downs in the west to the Kiwirrkurra and Ngaanyatjarra native title determinations in the east.
The main communities in the determination are Jigalong, Parnngurr, Punmu and Kunawarritji. However, like many other groups, Martu people now live across Western Australia as marriage, work and health needs require them to move.
Jigalong is the most well-known of the communities having been established as a maintenance depot for the rabbit proof fence. It was made famous as the subject of a movie about three children who walked back 2,400km from Moore River Native Settlement north of Perth. Jigalong was subsequently turned into a mission before being handed over to the Martu people in 1969. The other communities were established in the mid-1980s as a part of the then homelands movement, when people decided to return to live in their country.
Numbers vary during the year but there can be up to 1,000 Martu living in the communities with a further 1,000 living in other localities around the State.